Chiots pour réservation (les chiots seront prèt a partir 2020):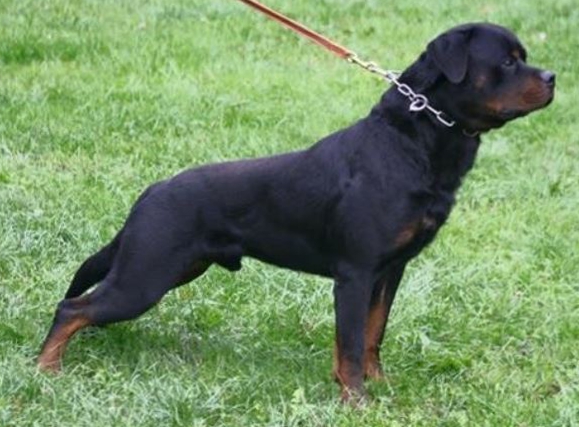 Working Champion '17, Igor du Clos Lenka
HD-B, ED-Frei, JLPP N/N, DNA, ZTP, BH, CSAU, IPO3
x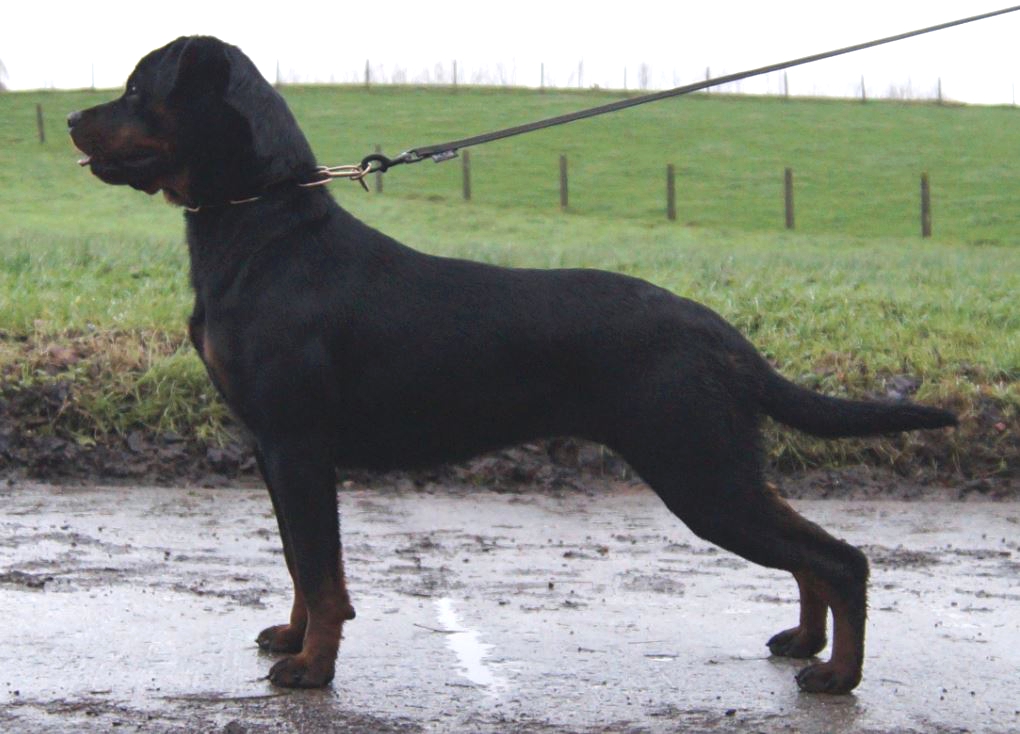 Mayli vom Schloss Hexental
HD/Frei, ED/Frei, DNA, FTT, TSG, RST, BH, TAN.TC.TU, BBT, ZTP
Pedigree de chiots: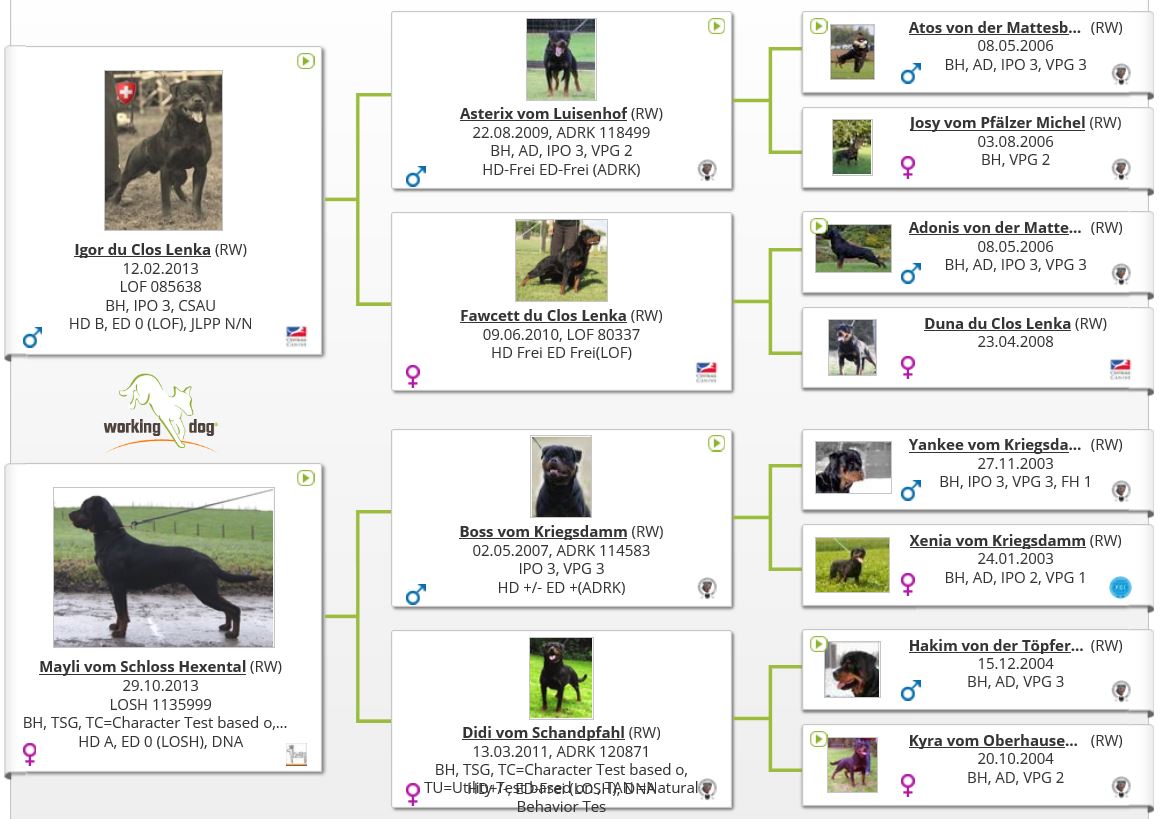 Consanguinité: 5/5 Calle v Ehndorfer Mohr
Mayli is our nicest female and Igor our import male. Mayli comes from the very best ADRK working lines and Igor is definitely one of the most interesting males at this time in Belgium, linebred rare old extremely strong German bloodlines. The drawbacks of the bitch are perfectly complemented by the strengths of the male and the future pedigree of the puppies is truely unique worldwide. We expect very workable and athletic sport dogs from this combination. The males will have a extreme strong character, not suitable as pet dog.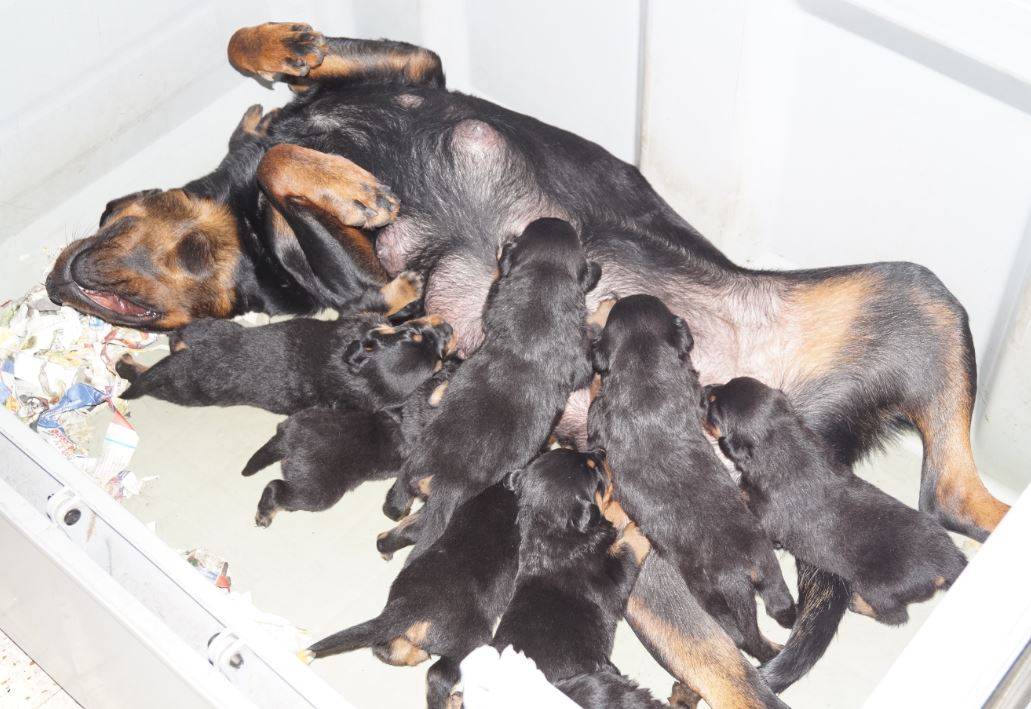 La maman.
Tous nos chiots ont pédigree St.Hubert, ADN, sont microchipped et vermifugés fréquemment
Nous sommes membres du National Rottweiler Club Belge www.nbrc.be
Nous sommes membres du ADRK www.adrk.de
Nos chiens mangent le meilleur nutrition mondial www.magnusson-dogfood.be
Puppies are powered by: