Puppies to reserve from parents below: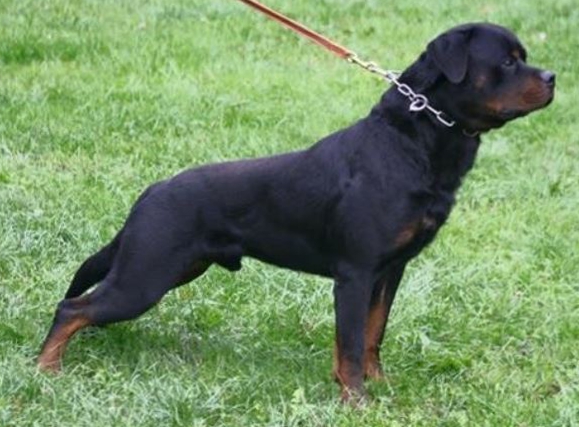 Working Champion '17, Igor du Clos Lenka
HD-B, ED-Frei, JLPP N/N, DNA, ZTP, BH, CSAU, IPO3
x
Peppi vom Schloss Hexental
HD/B, ED-Frei, SD-Frei, DNA, TSG, BH, ZTP, RST, TAN.TC.TU
Linebred: 5/5 Balou v Silberblick
Pepsi is our most strong character female and Igor our import male. Pepsi comes from the very best ADRK-OERK working lines and Igor is definitely one of the most interesting males at this time in Belgium, linebred rare old extremely strong German bloodlines. The drawbacks of the bitch are perfectly complemented by the strengths of the male and the future pedigree of the puppies is truely unique worldwide. We expect very workable and athletic sport dogs from this combination. The males will have a extreme strong character, not suitable as pet dog.
Pedigree for pups: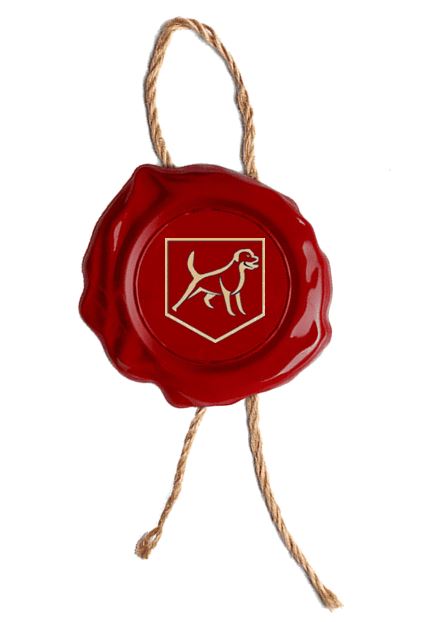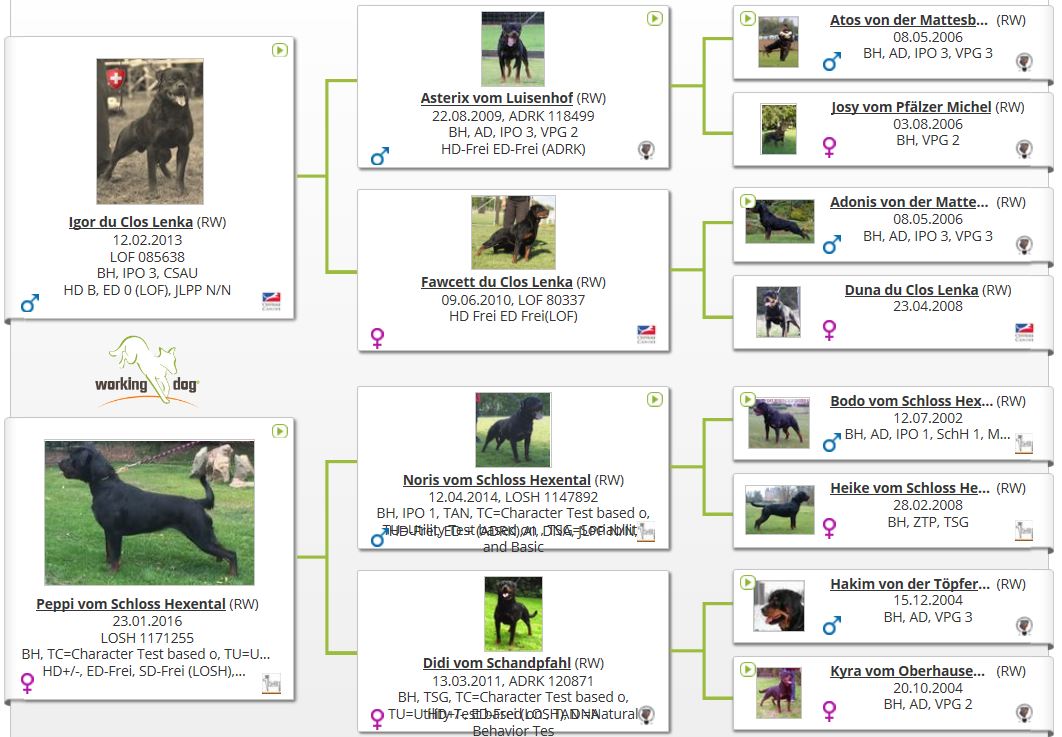 We are proud members of the National Belgian Rottweiler Club www.nbrc.be
We are proud members of the ADRK www.adrk.de
Our dogs are fed by the best Dogfood worldwide www.magnusson-dogfood.be
Puppies are powered by: